Jayco Herald Sun Tour returns to Bendigo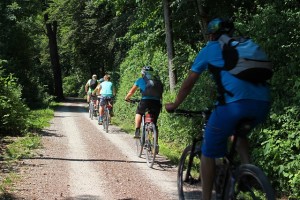 Australia's oldest stage race the Jayco Herald Sun Tour returns to Bendigo in February this year. This iconic event enters its 62 edition and attracts riders from all around the world. The impressive list of past winners includes Bradley Wiggins and Stuart O'Grady.
In 2015 the event runs from Wednesday the 4th to Sunday the 8th of February. The tour moves into Bendigo during stage 1 via 152km picturesque hike from Mt Macedon past Hanging Rock. Stage 2 commences the next day departing from the Bendigo Velodrome. This shorter 120km leg sees the tour pass through the Heathcote-Graytown National Park and across the Goulburn River into Nagambie. Bendigo info at heraldsuntour.com.au
February is a beautiful time to visit historic Bendigo with gorgeous weather and plenty to see and do including local wineries, the Bendigo talking tram, the central Deborah goldmines and the Bendigo art gallery.
Cycling enthusiasts will be able to enjoy all the action of the Jayco Herald Sun Tour and then take to their bike and enjoy some of the great cycling tracks around Bendigo including the O'Keefe rail trail and the Bendigo Bushland Trail, including the Bendigo Creek trail.